Live at The Saloon- Video Clip
Click on the titles to play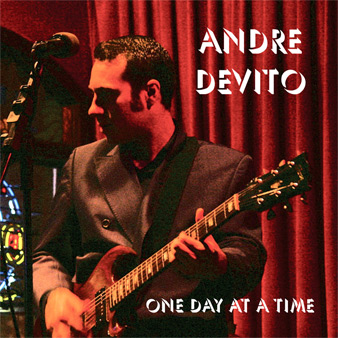 Hear some samples from our New CD!!!! "One Day At a Time" Available now at Amoeba Records on Haight St. SF.
Live at The Saloon- The AD Band
Purchase our new CD "One Day at a Time"

now with Pay Pal !!!

Only 10.99 !!!!!!!!
ANDRE DEVITO: One Day at a Time

Funky Blues Based Soul. Raw, high-energy, and straight from the heart the way music should be played. Featuring Andre DeVito on Vocals and Guitar, and the legendary Freddie Roulette on Lapsteel Guitar.